Best Practice Guidelines

The Specialist Group on Privately Protected Areas and Nature Stewardship is developing global advice on the establishment, recognition and reporting of PPAs, and will be inviting broad comment and contribution from experts around the world. This advice, once fully developed and vetted, will be distributed as part of the Best Practice Protected Areas Guidelines, a series published by IUCN's World Commission on Protected Areas.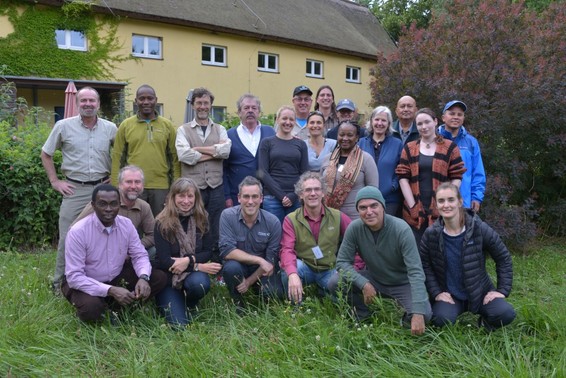 As a first step towards developing this guidance the specialist group, in partnership with the German Bundesamt für Naturschutz, convened a workshop of 22 experts from 15 countries. The workshop was held at the end of June 2017 at BfN's International Academy of Nature Conservation on Vilm Island in the Baltic Sea.

This workshop examined current practice in PPAs and private, voluntary nature stewardship. Participants discussed barriers to the wider acceptance, legal recognition, and documentation of PPAs globally. A key output of the workshop is a framework for IUCN guidance on management and governance of privately protected areas. The group also advised IUCN and WCPA on how they might address the mandate on PPAs delivered by the IUCN membership in October 2016 as IUCN Resolution WCC 2016 Res 036: Supporting privately protected areas.
---
In 2014, IUCN WCPA published technical guidance on PPAs providing clear guidance on a definition and associated terminology related to PPAs and set the foundations for better understanding these vital, yet often overlooked areas for conservation. The current effort builds on that guidance; workshop participants reviewed recommendations and findings of the 2014 report, Futures of Privately Protected Areas.
IUCN-WCPA's Best Practice Protected Area Guidelines are "the world's authoritative resource for protected area managers. Involving collaboration among specialist practitioners dedicated to supporting better implementation in the field, they distil learning and advice drawn from across IUCN. Applied in the field, they are building institutional and individual capacity to manage protected area systems effectively, equitably and sustainably, and to cope with the myriad of challenges faced in practice. They also assist national governments, protected area agencies, non-governmental organizations, communities and private sector partners to meet their commitments and goals, and especially the Convention on Biological Diversity's Programme of Work on Protected Areas."
The following framework for the emerging PPA guidance resulted from the workshop discussions:
Introduction, including accepted definitions, and review of benefits of PPAs
Existing global guidance: 2014 recommendations and IUCN resolutions
Establishing a PPA: motivations, methods, and issues of recognition
Managing a PPA: capacity, adaptive management, tools, monitoring, financial
Establishing national and regional networks
Incentivizing PPAs: financial, social, offsets, and avoiding perverse incentives
Ensuring PPA permanence: "long term" intent, permanence of support, legislative instruments
Issues related to specific subtypes of PPA: individuals, NGOs, company, faith groups, academic institutions
Coordination with national protected area systems
Reporting of PPAs to global databases, e.g., World Protected Area Database
Privately Conserved Areas, e.g. Private Other Effective Area-Based Conservation Measures
Looking Forward – Opportunities for Realizing the Potential for PPAs
What happens next?
A small team is currently developing this framework into a very rough draft.
The specialist group will be inviting comments and contributions to this draft from other experts and practitioners, as broad a group as possible
. This review and revision period will extend through the latter half of 2017 and into 2018. We will especially welcome suggestions for capsule case studies to illustrate key points in the text. We hope you will contribute.